HCR Pageant Horse Guards Parade
Just back from an absolutely excellent 3 days up in london as part of the HCR Pageant. Big display on Horse guards for HM the Queen to celebrate the opening of the HCR museum. 185 mounted troops, countless foot soldiers, 120 civilian military vehicle enthusiasts & many vehicles depicting the history of the regiment and it's transition from horse to vehicles. Staged Battles depicting Waterloo, complete with infantry, firing cannons, musket volleys and cavalry charges, Camel Corps, Boer War , 1st World War and so on.
My particular 'packet' consisted of a Humber amoured car & 3 Dingo's, complete with flowers and Ladies from Brussels, to recreate the recapture of the Belgium city.
A few photo's to share with you:
George & I in the Dingo at Wellington Bks waiting to move out.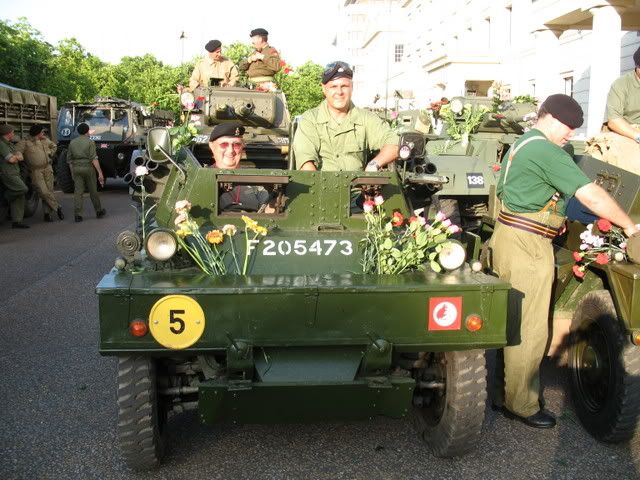 Andy, Paul & 'lady' on Birdcage Walk wating to move on to HGP, Humber just visible in front.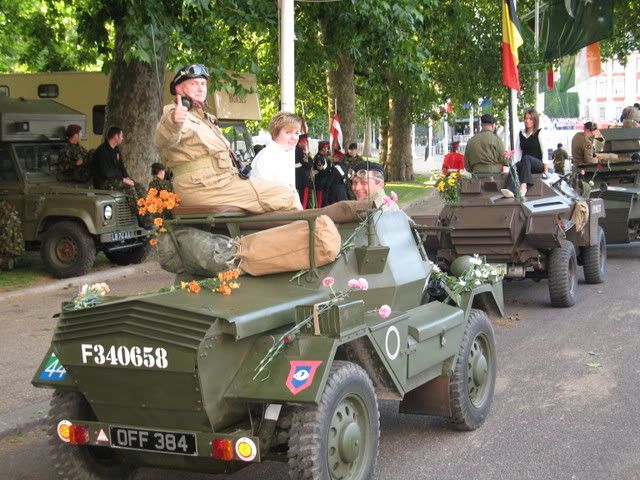 Looking back down the line of waiting vehicles on Birdcage walk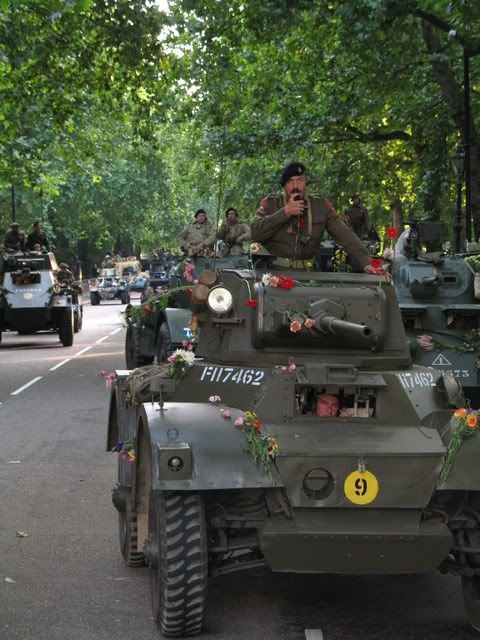 Once our package had completed it's serial we drove out of HGP onto Pall Mall, down to Buckingham palace and back to Wellington Barracks.

"The older I grow the more I distrust the familiar doctrine that age brings wisdom"
H.L.Mencken
Topic starter
Posted : 13/06/2007 10:25 am