This is a thread for all those who own an Airsoft M1 Garand, whether it be Marushin, S&S conversion, individual custom jobby or other! Hail to the day when the chinese make a decent factory finished M1 Garand!
This is my Marushin 8mm blowback M1. This is the second one I have owned, somehow this one is up to skirmishing decency! I have 9 8-round clips (all plastic ones) 6 foam imitation enblocks and 3 inert real steel enblocks (which are bandolier fillers) I have recently stripped the horrible dark brown stain on the stock, and replaced it with a nice American oak stain
when I'm not using the cartridge belt I keep the Airsoft clips in one of the bandoliers. Anyone with a blowback M1 may like to look into this trick I came across. Either buy or make your own cardboard bandolier insert. (available on eBay, or PM me and I can make you some) and put them inside the clip like this: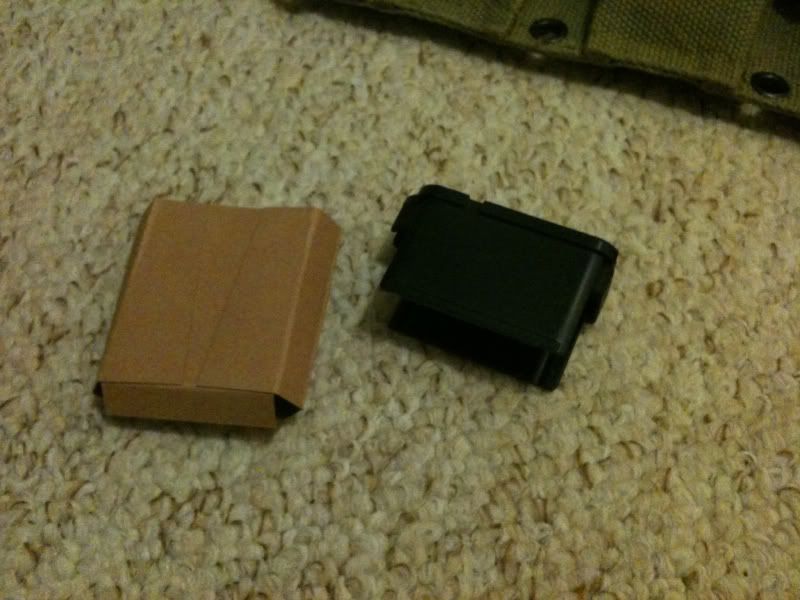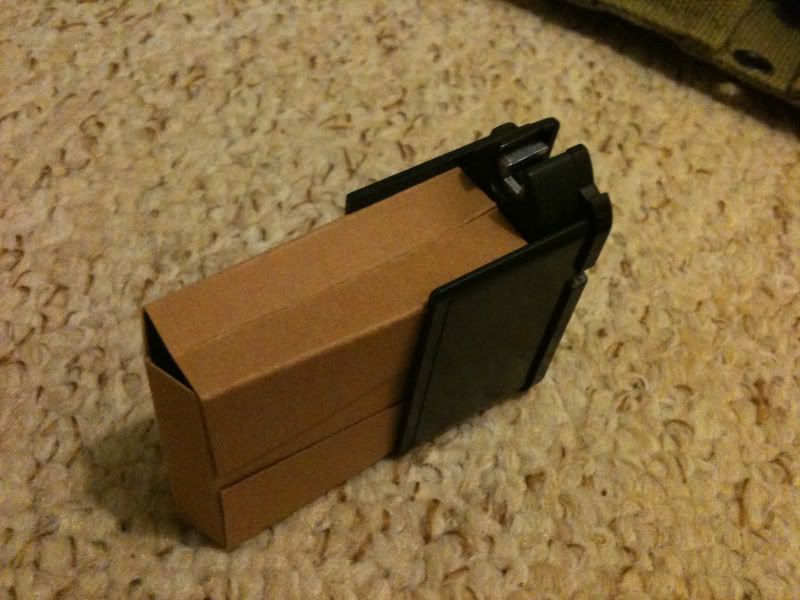 This will mean that when in the bandolier it will sit at the top, making it easier to get your fingers on to pull out. Also it protects the bbs from dirt (any accuracy help due to clean bbs is very noticeable) the cardboard insert grips the clip tightly enough so that it doesn't simply jump out when you're moving around!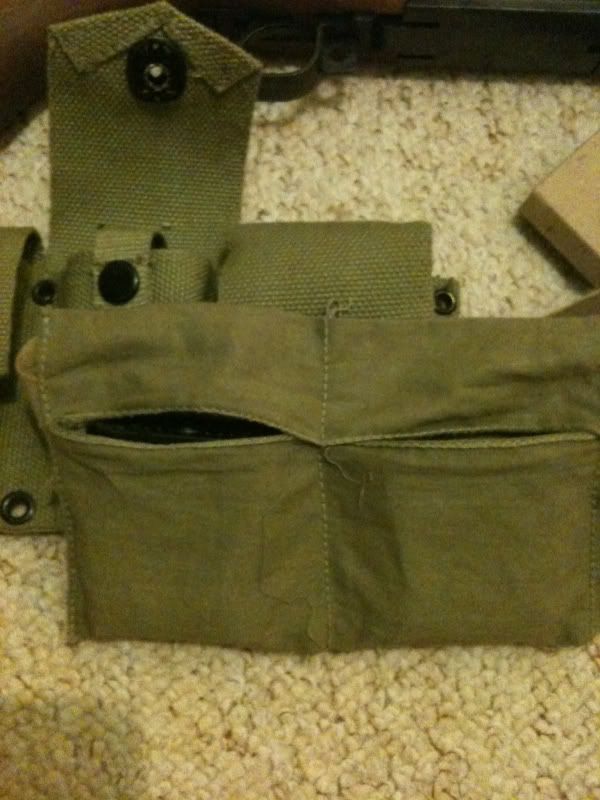 looking forward to everyone elses
[ Post made via Mobile Device ]