I got ones of these the other day and thought I would post up a few pics as I know a few others are considering getting one.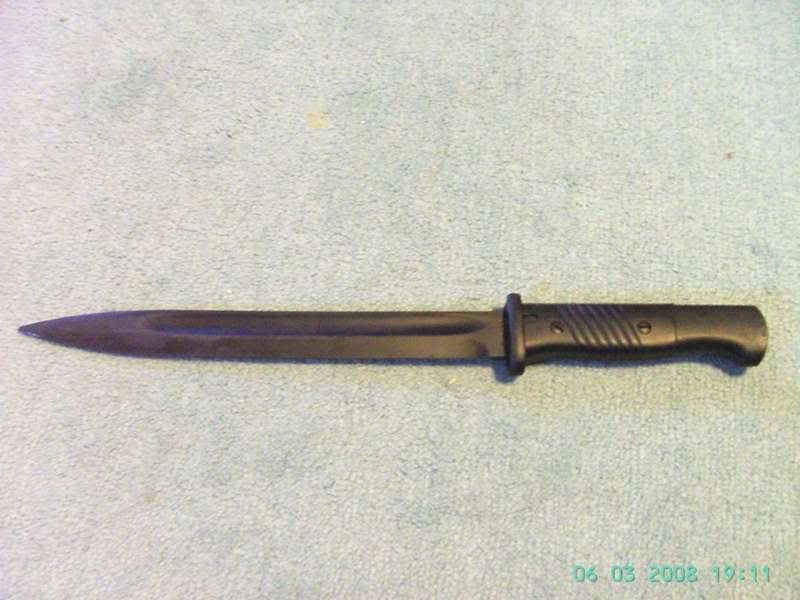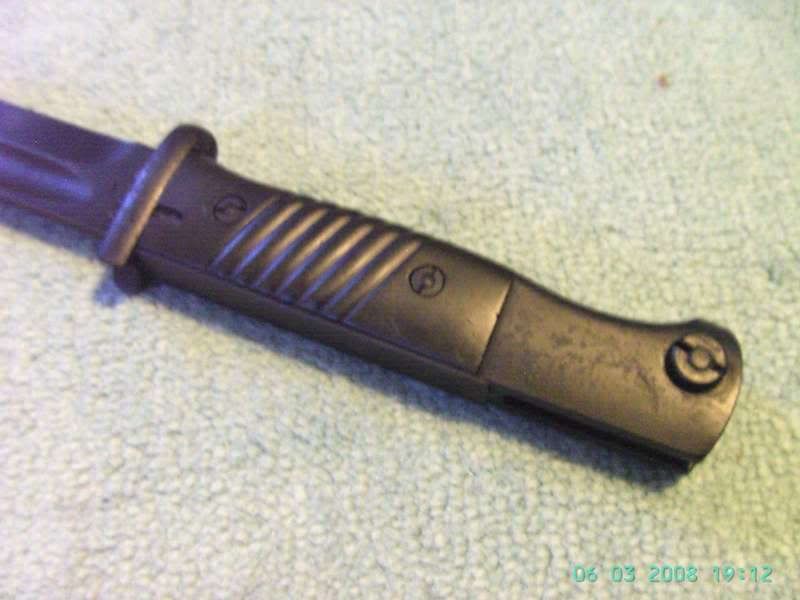 The bayonet is well made with fairly crisp detail and does closely resemble the real thing. Its made from a high density rubber like material which means the handle is pretty solid whilst the blade still has some flexibilty. It looks as though its made from a number of parts but I believe it is in fact a single moulded piece to which detailing has been added later. As you can see its all black which means in order to pass closer inspection its going to require painting which I plan to do to mine.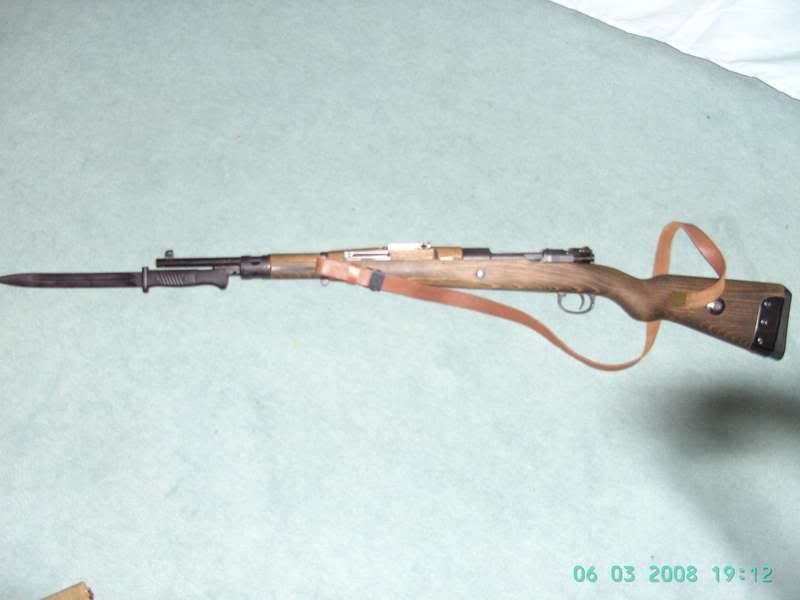 As the pictures show the bayonet fits perfectly into a real scabbard as you might expect. It also fits fairly well onto the bayonet lug of my Tanaka. However as mine still has the cleaning rod attached it won't fit on all the way as the hole for the rod to slot into isn't long enough. I plan to ask the guy (Rob)why thats the case and drill it out further myself. Rifles with the rod removed should fit the bayonet fine. When held in you're hand the blade doesn't seem to flex too much with movement but on the end of the rifle the flex is more noticable as you run so I'm going to investigate the possibility of stiffening it with some thin wire.
All in all I'm fairly pleased with the bayonet. I bought it through ebay at a cost of $53 delivered of which $20 is postage. Thats a little high due to the fact it comes in a rather oversized box but postage is quick and the seller is helpful. For a scabbard filler you might be better off getting a real one as you won't have to work on it or find a seperate scabbard and you can still find some for a reasonable price. However if you're looking for a period bayonet/knife you can use in game I would recommend getting one. After all we all want to mount a bayonet charge in a game don't we, or is it just me?