With the stupid prices of toggle ropes, once shipped to SA, I decided to try make my own.
I had some 20mm thick hessian type rope. I took an 8foot length. I had a 25mm thick wood stave and I cut off a 150mm length which I then tapered in the lathe. A non tapered one could be easily fabricated using a drill press and file to slot the centre.
I then spliced both ends. I had not done a splice in about 30 years, and last as a Boy Scout.
Here are the raw materials and a finished toggle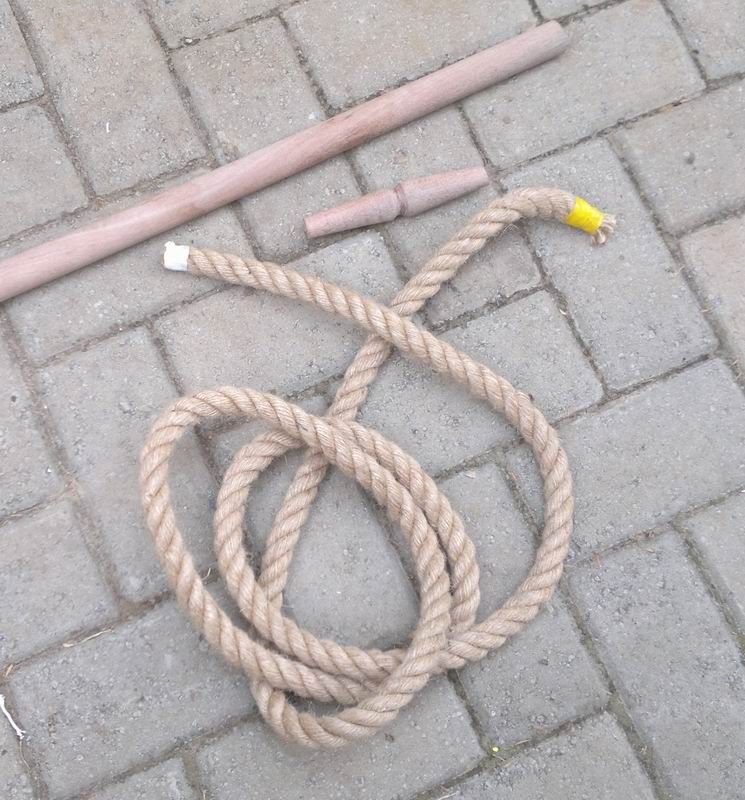 A close up of the toggle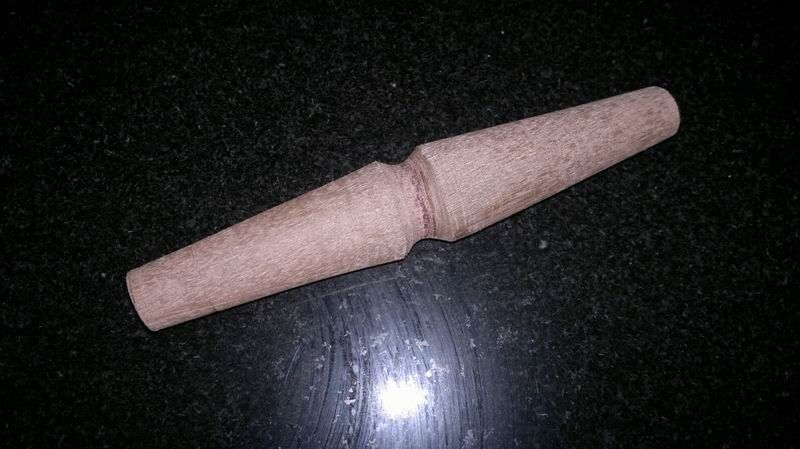 The finished splices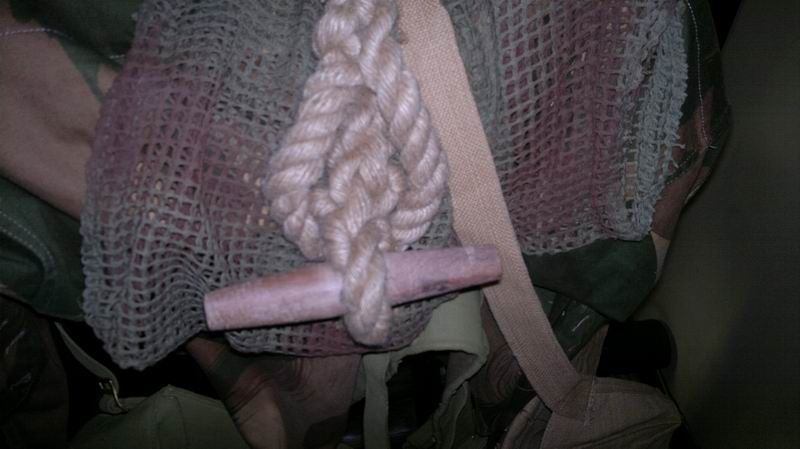 Out of interest here is my Rhodesian Armoury issue compass (same as the WWII items), for which I had to turn out some new breass screws, that were missing. Didn't use the lathe here, but a drill, small files, fine sand paper and a small die set. The black screw seen is one of the new ones I hand fabricated.