Comrades,
These holes were dug to Red Army Doctrine and within Soviet Army Norms, see how better they look to just ragged earth piled in front of a long hole with lots of sand bags which is what many just do when having a hole to play in.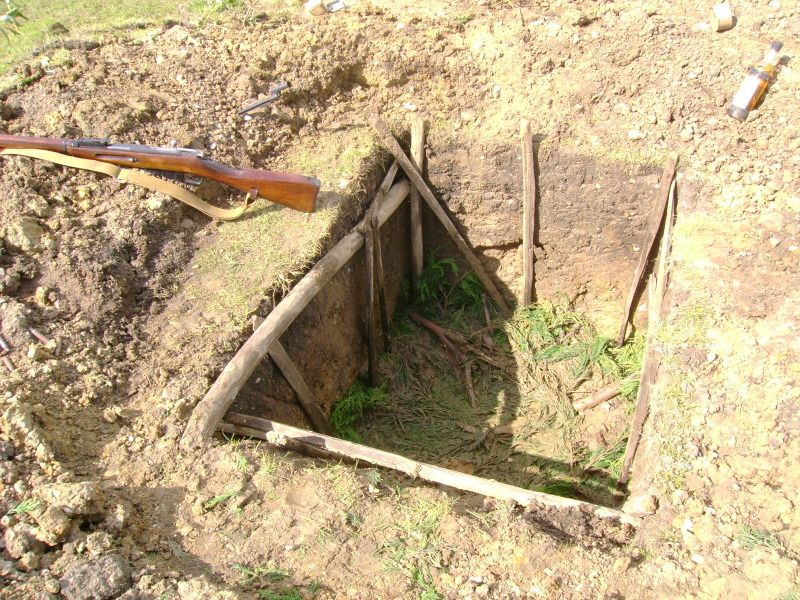 Hasty defensive kneeing one man Rifle pit, Reveted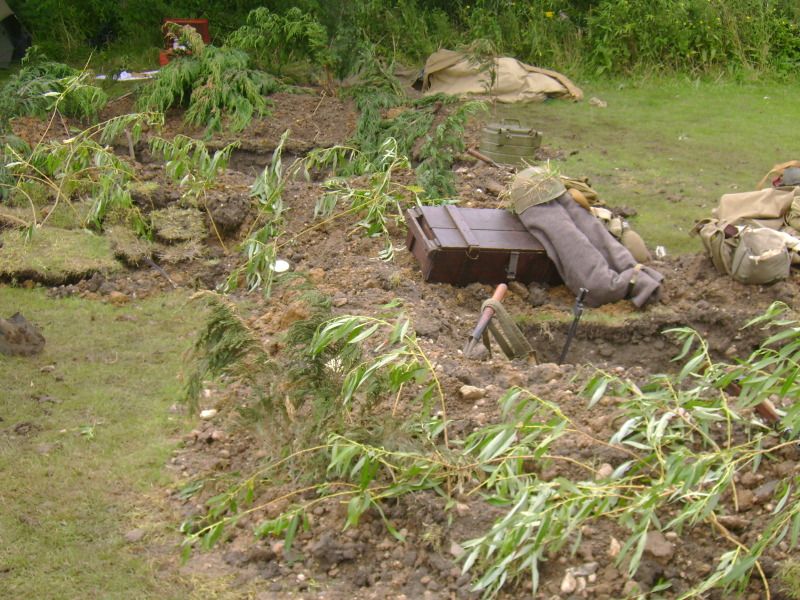 A hasty Defence with local natural camouflage.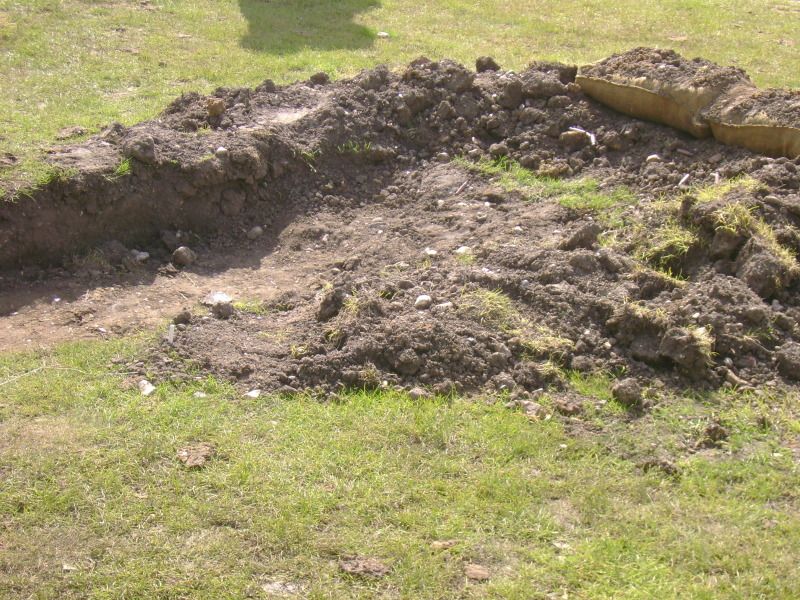 A Hasty Prone position reenforced with two sand bags as per Regulations.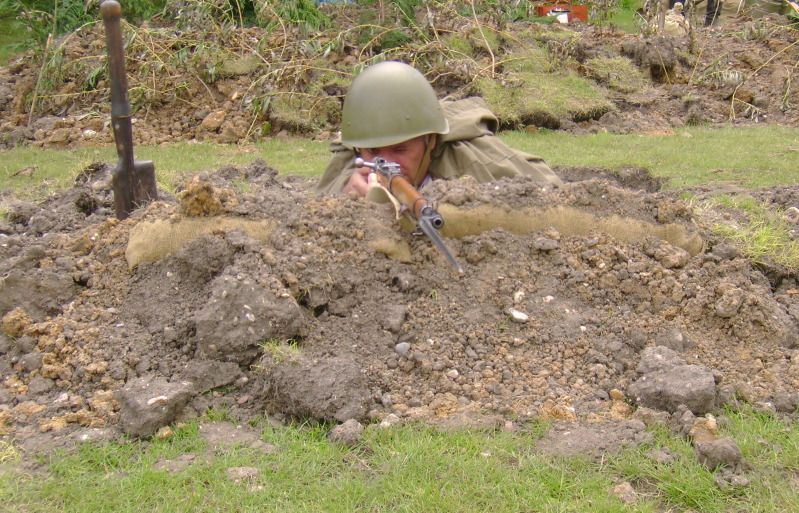 The effect.
Glass turf relaid as camouflage in a Hasty defensive position.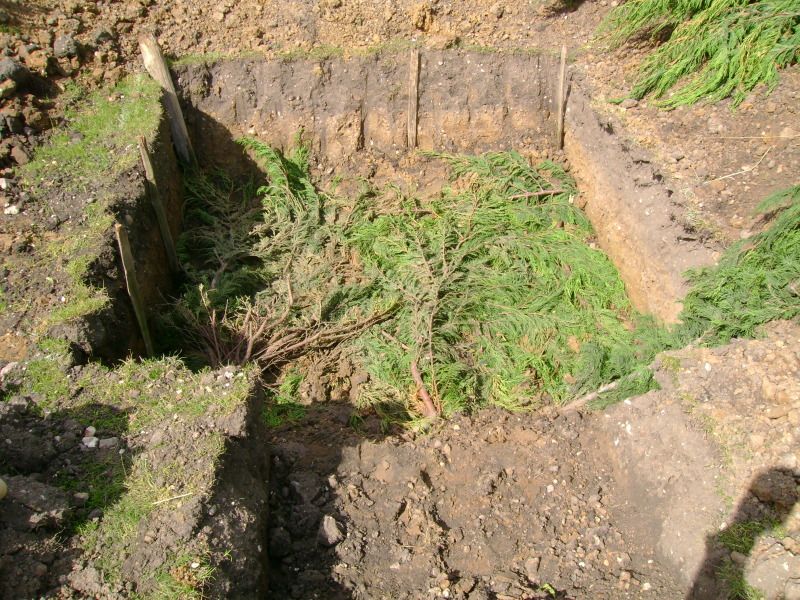 Unfinished covered shelter.
And much easlier to build than a trench to lay a gas/water pipe is, as most with a poor understanding of their Direction of interest's Fieldcraft do when they have a fighting position to play in.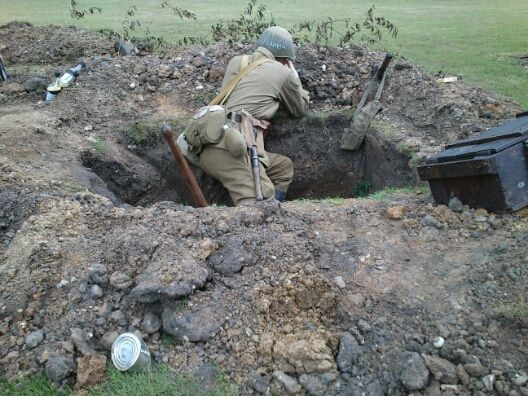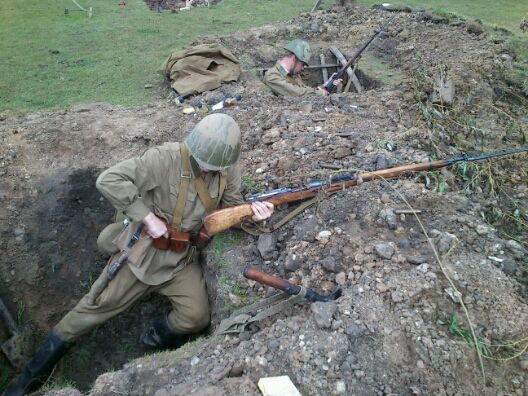 These holes will become our graves, we will give not a centimetre to the Gitlerite Invader.
"Die with your hands around their throat!".
Urrah!.