Following on from Special Department's comments about helmets I though I'd post the following guide.
RKKA helmets used in the war are one of three types. To start with the StalyShlem(SSh) 36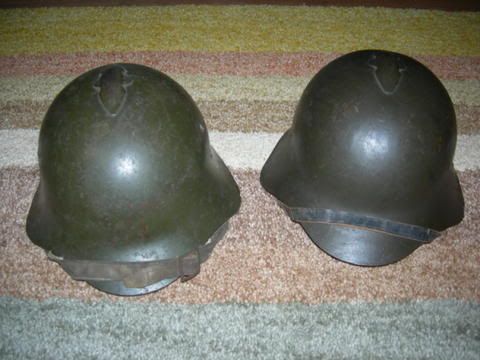 And liner
This saw use into early 1943 but was incredibly rare by that time. I've only ever seen one in a picture of front line troops that is definitely post 1942.
The main ones are the SSh39 and SSh40.
The SSh39
This is distinguishable by the three rivets placed high on the shell and it having the same liner as the SSh36.
This was shortly replaced by the SSh40 which was the same shell but with a three pad liner that provided greater stability.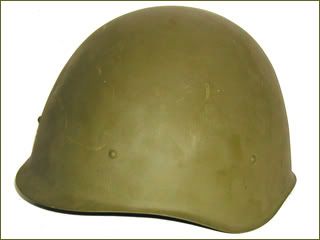 This is easily identified by the six rivets placed low on the helmet.
This SSh40 is the best option as it continued in production until 1960 and post war examples are easy to find at reasonable cost.