[Sticky]

Early War Soviet uniforms and equipment
Very good pictures and very informative

thanks for posting them
"Take that you rotton helping of strawberry flan!"
Joseph Porta to "strawberrys and cream", in the sven hassel book ,ogpu prison
Topic starter
Posted : 15/01/2010 9:43 pm
Excellent pictures. I hope to achieve a similar collection someday. I agree early war kit is more interesting, whatever the nationality (but especially Soviet).
Posted : 15/01/2010 10:13 pm
Wow. Excellent work, very informative. Thankyou. I'm sure you're made alot of jealous with the kit you have available over there.
Actually would you be able to provide me with the diamentions of the spare ammunition pouch as I may try to make a few? Would be very useful in airsoft since real magazine pouches don't fit airsoft ones. I can't believe I didn't think of it before.

I might have a go at an e-tool cover as well. I've got plenty of spare material, all be it vyeshch-myshok material rather than Plash-palatka so its slightly thinner/less stiff but not unsuitable.
If only I had the right material to make a lace up canteen cover; I can't source one anywhere.
Posted : 16/01/2010 1:14 pm
Splendid topic - now stickied for reference.




Posted : 17/01/2010 8:17 am
Gas masks were certantly carried in 1941/1942 - it was only much later the masks were discarded and the bag used for keeping other things as this photo bears out.
im always amazed at how well leather preserves in the wet, also the rubber mask looks in good condition
judgeing by the fact this fellows still got all his Gnashers (teeth) id say he must have been quite young ?
thanks again, for excellent pics and info , Zayays are you in the UK or overseas ?
"Take that you rotton helping of strawberry flan!"
Joseph Porta to "strawberrys and cream", in the sven hassel book ,ogpu prison
Topic starter
Posted : 17/01/2010 9:53 pm
I've seen one of these, and although the material is a bit softer and finer than the repro I have in Russia, it's really not too bad. (a vast improvment on what has been on offer) and they also do the shoulder straps as well. -
Thats the first review I've read of those tunics and I'm glad to hear it isn't a bad one. Any opinion on the Sharovari? Or the rest for that matter; there is more on offer than last time I looked.
Posted : 19/01/2010 12:21 pm
Excellent, those are the kind of places we've been looking for!
Posted : 19/01/2010 3:56 pm
Lots of good stuff there and some reasonable prices as well!
BTW, for quick and easy translation get the Google Toolbar. I have it set up to auto-translate all Russian to English. Each page pops up as Cyrillic initially and then quickly changes over to English, it's great!
Posted : 19/01/2010 4:52 pm


So, the flap of the 36 pack goes over the folded plash palatka and on the outside of the flap we have the messtin (in its cover) and above that...something else.
What, tovarishch, is the something else?
Posted : 03/02/2010 7:48 pm
Comrade Zayats,
This Command has readjusted its understanding of the use of the Sookhanaya Soomka Complex in line with your declassified Elint...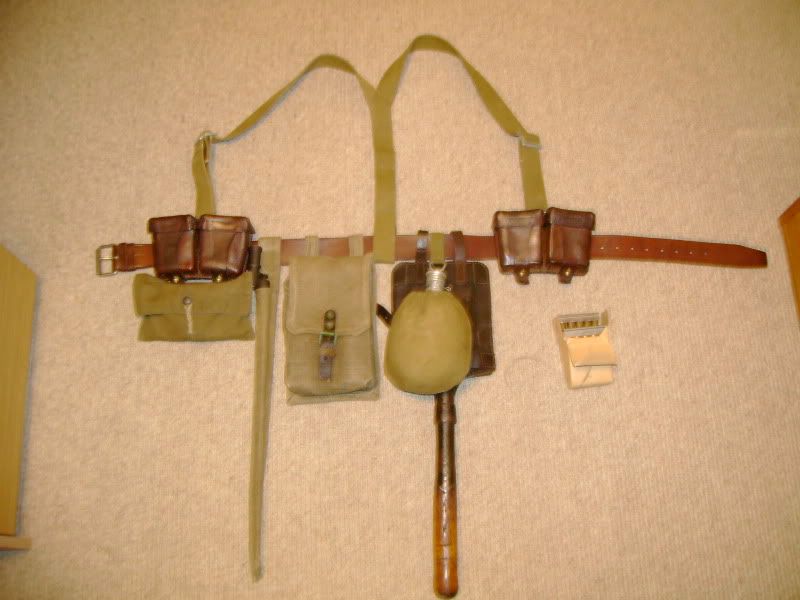 The Source ( Wrecker) indicating use in the 1st War of Finnish Agression and the liberating of Polish Occuptied Mother Russia in 39 ....
has been Liquidated with their Staff, and their families deported.
Thank you Comrade, for redoubling this Rezidency's Combat Readiness and improving (to quota,) its Political Perception as it steels itself for the ( Unlawful) reversals of the Border and Encirclement Battles of 41 and 42.
Urrah!.
Posted : 31/10/2010 9:56 am
Comrades,
As an aid to the struggle to throw back the Pit Viper Vandal Horde, this has been worked on by the 185th Independent Electronic Interpretation Shock Batt of the 62th Army...
One Wooden Peg, One Wire Peg,Two Wooden Poles and a three metre Guy Rope.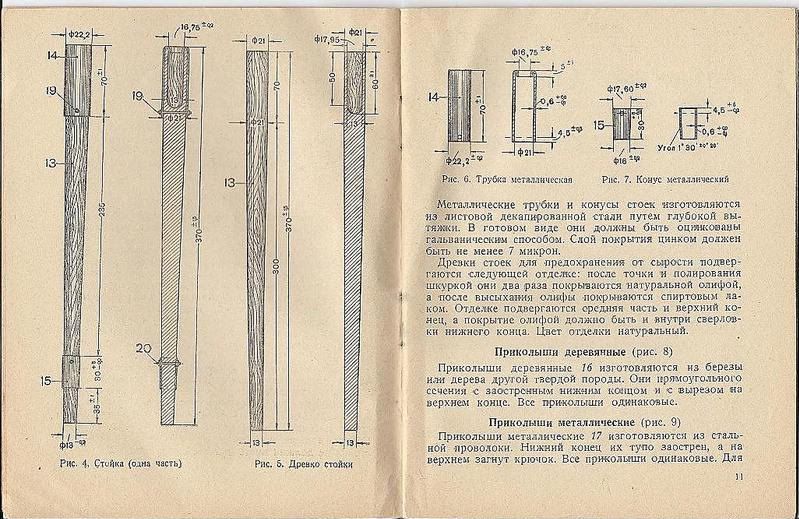 These are your Plash palatka fittings.
Posted : 24/11/2010 7:49 am
Comrades,
The declassified Images of the Research and Development Directorate's completed Production quota .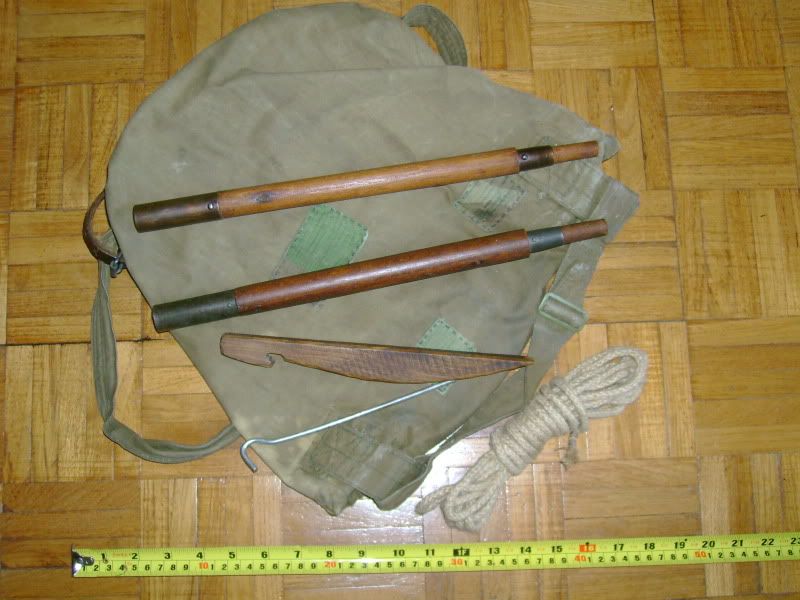 The Wooden Peg Complex is from a Production Centre from this Military District, the Wire Peg is from a Camping store, (lucky for them that their product already conformed to Moscow Centre's Norms, thus saving SMERCh small arms ammunition in the hunting down of Wreckers).
The Poles were a discovery, three years back at the Detling Front I recovered as trophies, thinking them only Fascist junk to be used and thrown away when no longer needed, during an audit of the Rezidency's Trophy Archive Storage Facility, these three Poles were found ( after interrogation), to having all the Dimension Norms laid down in the Progressive Historical Document declassified in an earlier posting by this Command.
The Archive Bureau Director and his Staff have been arrested for failure to identify possible State Property earlier.
After a period of rehabilitation by SMERCh the Poles were transferred to Rezidency's Regimental Direction of Interest 13.
The Guy Rope is from B and Q .....
All this was possible due to the advantages of a Centrally controlled Command Society.
Urrah!.
Posted : 28/11/2010 9:13 pm
I love your posts, comrade.
You "were there"!
A Proud Member Of 'Team Spleen!' who play mainly at Gunman Airsoft, Tuddenham, Suffolk.




Posted : 28/11/2010 9:51 pm
The Guy Rope is from B and Q .....
Do B&Q conform to the norms of a collectivised production unit?
Mmmm, on second thoughts they all wear uniforms, obey the big speaker and have an interesting approach to stock control,so perhaps they are intellectually sound after all.
I too love your posts, very entertaining.
Za rodina.
Martin
"Mistakes in the initial deployment cannot be rectified" Helmuth von Moltke
Toys: AGM MP40, Cyma M1A1, TM M14/G43/SVT40, TM VSR/K98, SnS No. 4, ASG Sten, Ppsh.











Posted : 30/11/2010 3:37 pm
I love your posts, comrade.
You "were there"!
Agreed, very entertaining.
I suspect Special Department is AKA Victor from an inferior forum elsewhere. His papers need checking, this may be a rouse to claim double rations.




Posted : 01/12/2010 8:51 am
His papers need checking,
Q
Auswiess bitte
______________




Posted : 01/12/2010 1:36 pm
His papers need checking,

Q

Auswiess bitte
Genosse, If you try that with the 3rd Shock Army ....you will fail!....
Posted : 06/03/2011 7:08 pm
Comrade,
We are all Activists and Agitators, it is but the Norm for any defender of Mother Russia.
Urrah!.
Posted : 09/03/2011 6:01 am
1 ruble 76!
This is another set of things to get...
Posted : 19/03/2011 8:41 pm
Comrade Zayats,
This Command is also in need of the podshlemnik Complex to bring its OoB to laid down RKKA Norms.
It is hoped KOMSTITCH, when they dealt with the "Plastic Button" crime against the People's Dress Regulations, understood as much as a Progressive State Organ as themselves could......
without adding small arms ammunition into the equation.
Posted : 22/03/2011 5:39 am