[Sticky]

German Intelligence Section
The Germans will have 5 objectives on the day.
1. Prevent american entry in to the tunnel systems. (The defense starts OUTSIDE)
2. If the americans gain entry, the FUHRER must be protected.
3. If the FUHRER has to remain in situ for any length of time, special Dietary supply's will be needed, these must be found and secured
4. When safe to do so the FUHRER must be evacuated.
5. If the FUHRER cannot be evacuated, Stocks of Cyanide must be recovered from the fuhrers personal baggage
We are waiting on a new map, The map below is old and does not show the latest bomb damage
there will be 5 regens in total , 2 will be in the bomb damaged area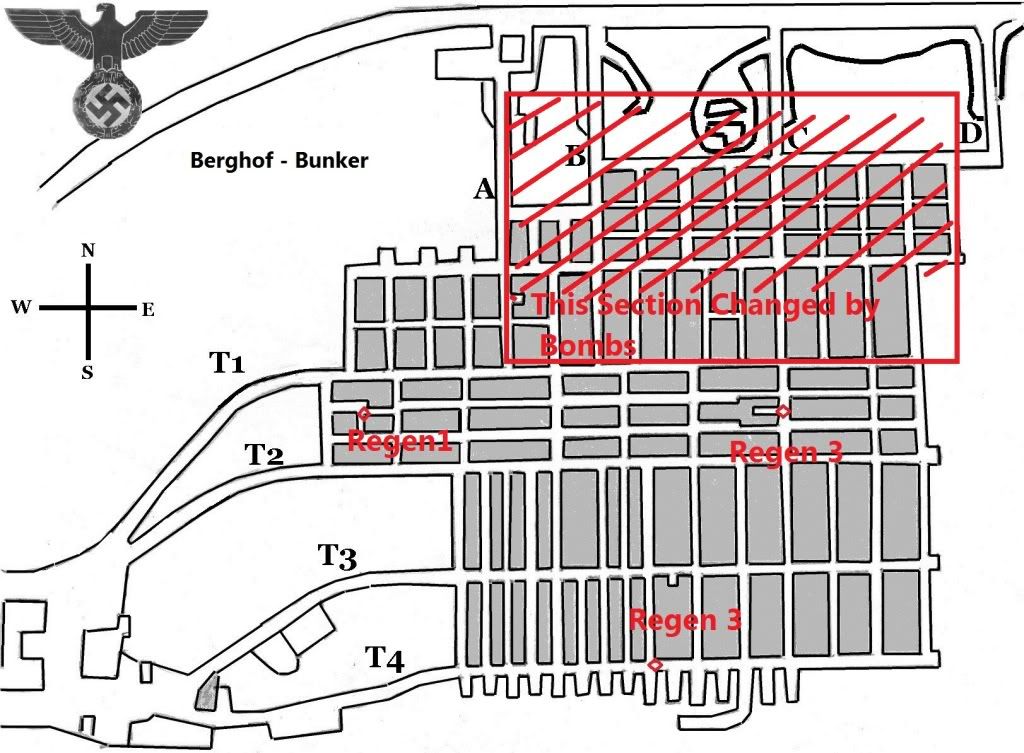 "Take that you rotton helping of strawberry flan!"
Joseph Porta to "strawberrys and cream", in the sven hassel book ,ogpu prison
Topic starter
Posted : 10/11/2012 9:25 am
Which entrance will be used for the initial part of the game?


Posted : 12/11/2012 8:54 pm
the germans will be defending OUTSIDE, by the BIG doors. T1 on the map
"Take that you rotton helping of strawberry flan!"
Joseph Porta to "strawberrys and cream", in the sven hassel book ,ogpu prison
Topic starter
Posted : 12/11/2012 9:38 pm