THE GATEAUX AFTERMATH
The gateaux explosion was the worst ive suffered outside of the forces
heres a few pics and the effects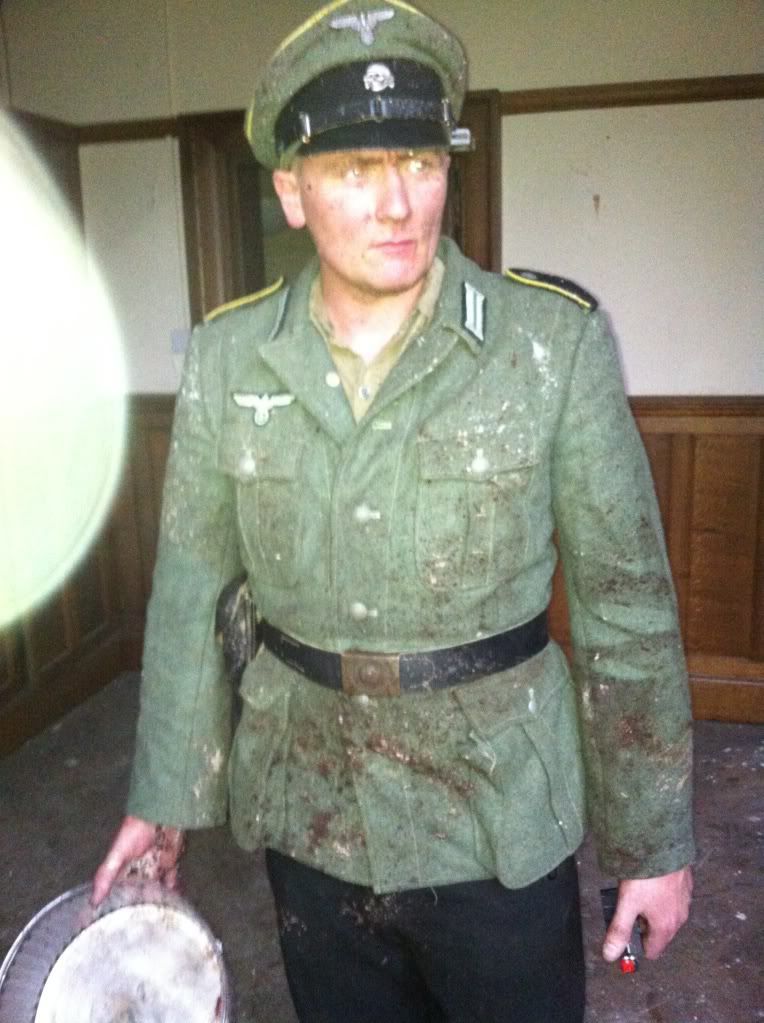 just after the explosion, im still stunned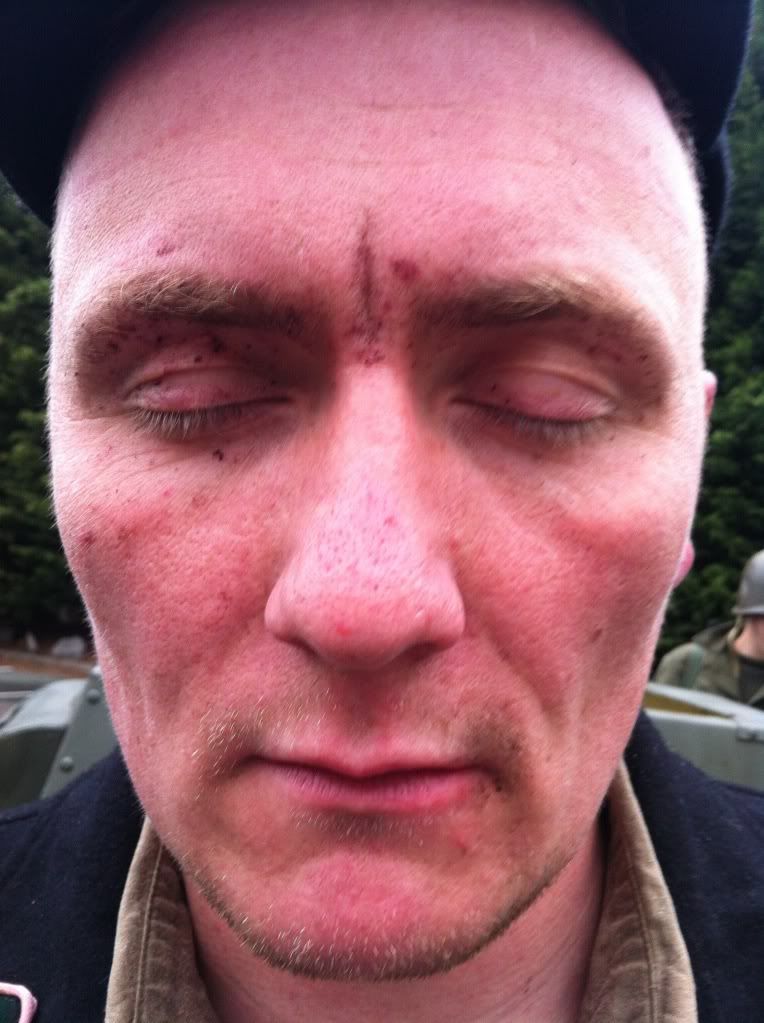 my face 1 hour later,swollen from the pressure wave, and dried blood from the bits of nut that entered my face from the expanding mist of gateaux
"Take that you rotton helping of strawberry flan!"
Joseph Porta to "strawberrys and cream", in the sven hassel book ,ogpu prison
Topic starter
Posted : 16/06/2012 7:56 pm

Both you and Tiny ( The Chair) really put your bodies on the line for the game. Well done chaps
Posted : 16/06/2012 9:02 pm
Ya both barking.........
______________




Posted : 16/06/2012 10:44 pm
I was hiding behind a table top when that thing blew
only Porta would do that to himself
Watch the camera dip as it explodes and you see the table.
http://www.youtube.com/watch?list=UUMZr ... age#t=298s
Watch Vid

Free speech is expensive these days!

Posted : 17/06/2012 7:18 pm
Did Paul from SWAT say anything about the room?








WW2 Weapons AGM Sten, AGM MP40
Posted : 20/06/2012 10:07 pm
ive certanly not phoned up and asked
"Take that you rotton helping of strawberry flan!"
Joseph Porta to "strawberrys and cream", in the sven hassel book ,ogpu prison
Topic starter
Posted : 21/06/2012 1:28 am
it was a nice mess, although we didnt notice untill we looked at the roof

Posted : 21/06/2012 10:45 am