[Sticky]

Sevastopol 1942 - event and site details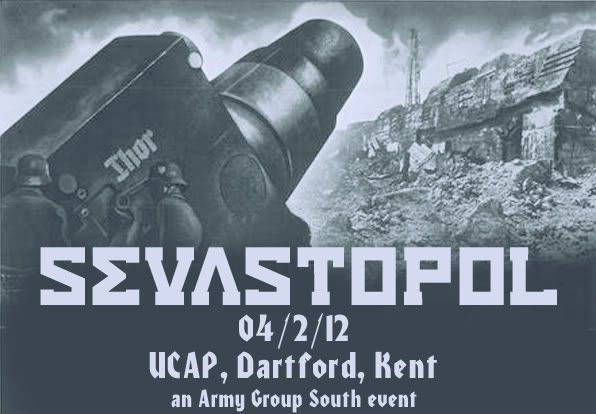 Sevastopol, 1942
An AGS Event held at UCAP Sandpit
Date:
Saturday 4th February 2012
Venue:
Swanscombe Park Quarry
Roman Road
Dartford
DA2 8AH
Price: £45

Scenario:
Without the necessary air and armour support, General Erich von Manstein's attempt to quickly capture the Soviet naval base of Sevastopol has faltered. This Black Sea port is one of the strongest fortifications in the world, defended by three Naval Infantry Brigades and seven Red Army Rifle Divisions. As Manstein's 11th Army waits for necessary reinforcements, the Russians take the opportunity to place extensive minefields, MG nests and barbed wire entanglements around the many concrete and timber fortifications that protect the port. Manstein knows that to take Sevastopol, the German military doctrine of bypassing strongpoints can't be followed. His two outnumbered and overstretched Armeekorps must resort to set-piece frontal assaults to attain their objectives.
Our event sees a Wehrmacht unit of infantry and assault pioneers from 22nd Division tasked with attacking one of the many strongpoints protecting the port of Sevastopol. Facing them are troops from the Soviet 90th Rifle Regiment and 8th Naval Infantry Brigade.
Apart from neutralising MG emplacements and hidden snipers, the Germans will need to deploy demolition teams to destroy key objectives and identify and clear minefields to make way for the massive 615mm self-propelled mortar Thor.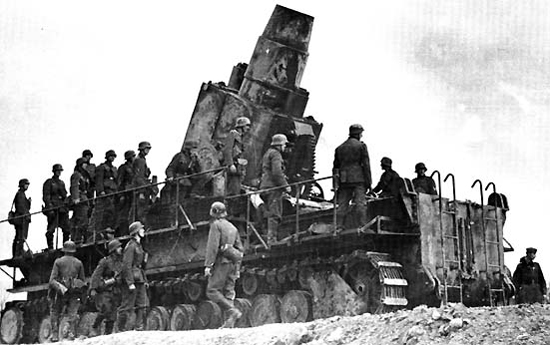 The Soviets must repel the assault for as long as possible, maintaining telephone and radio communication between the outlying strongpoints and the artillery to the rear. The German encirclement must be broken. There can be no retreat.
Player Requirements:
As with previous AGS events, we insist that you operate within your designated squad and follow orders. There is no place for freestylers or lone wolves. Both the German and Soviet commanders have employed blocking units to "discourage retreat". Players can expect harassment from the NKVD and the Feldgendarmerie as well as the enemy.
This event will require a higher level of authenticity. We will be posting weapon and uniform guides as well as the usual kit loan thread. The wider range of authentic roles available to players means that there is no need for anachronisms like SS camo, AK47s or MP44s.
The Sandpit:
Located on the site of the historical Swanscombe Park chalk quarry, this huge 1000 acre site is about as close as you will get to the landscape of the Crimean peninsula without actually going there. It has incredibly varied terrain, including lakes, cliffs, roads, bunkers, tunnels and an extensive warehouse area with playable interiors that will be floodlit for evening actions.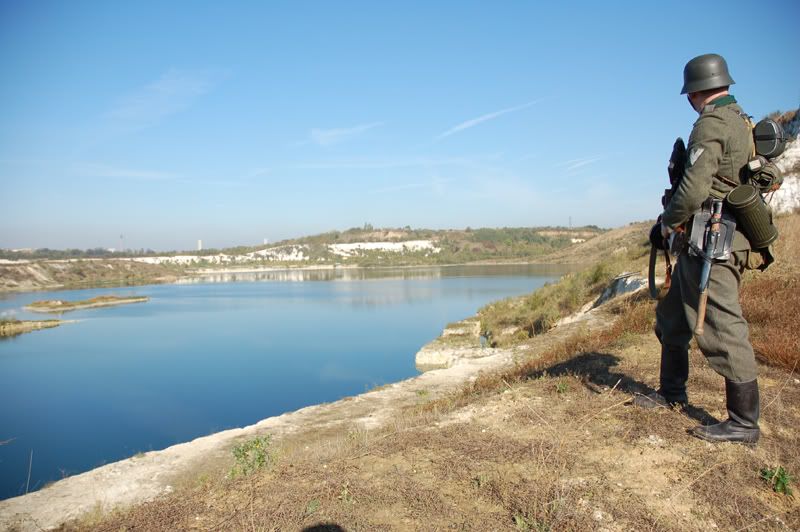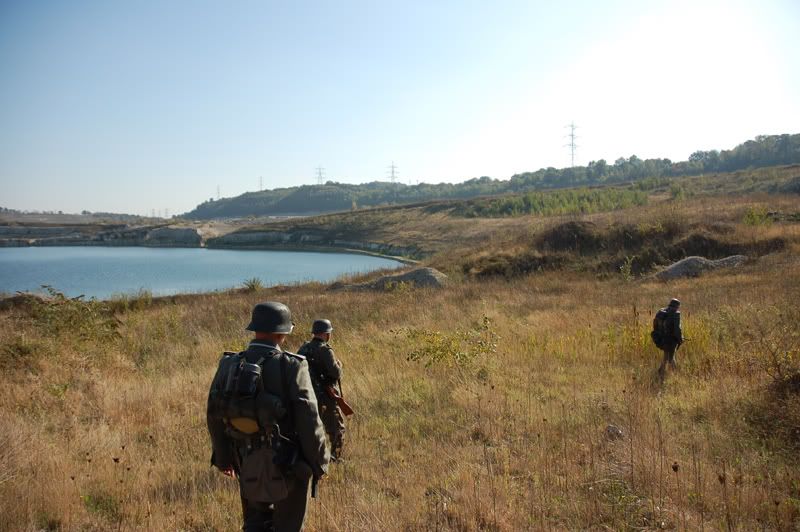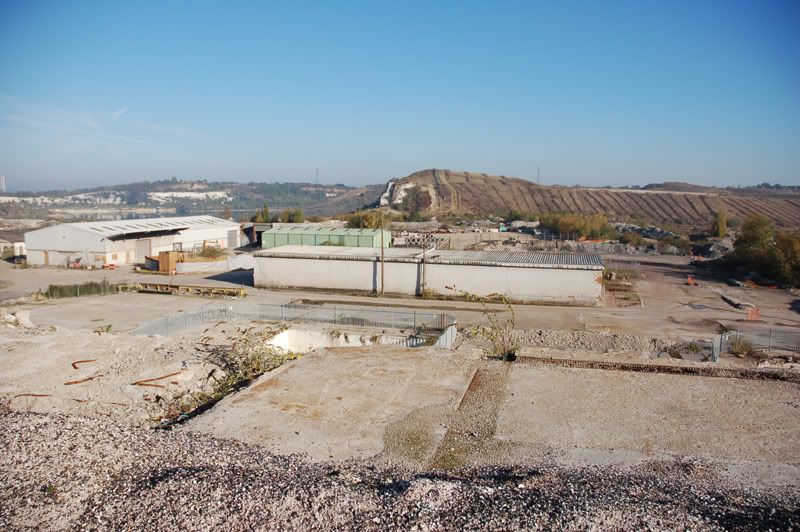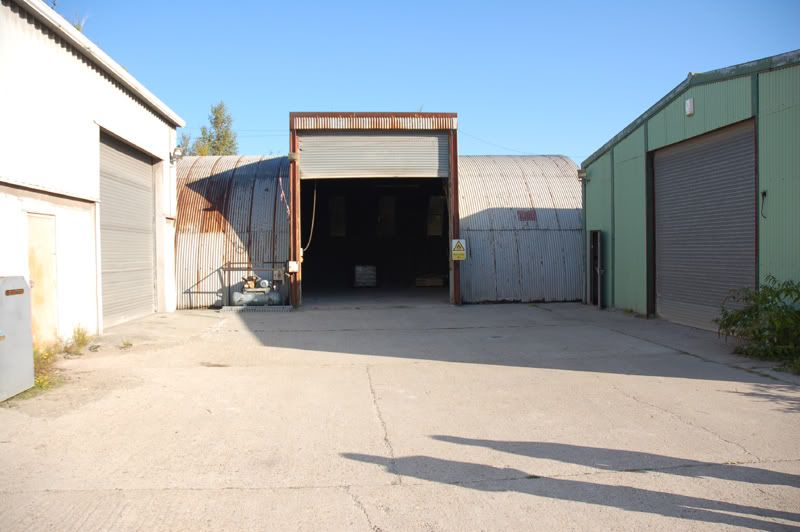 Bookings for 25 per side will open shortly. This event is open to all. The minimum age is 14 but anyone under 18 will need to supply a parental release form and have an accompanying adult player with them for the duration of the game. Indoor sleeping accommodation will be available Friday night and Saturday night for our pre and post-game social.
Topic starter
Posted : 16/10/2011 7:11 pm
More picture-y shenanigans of the site
[link]http://www.tourwrist.com/tours/22780[/link]
best viewed on an iPad or iPhone
Topic starter
Posted : 16/10/2011 8:09 pm
Great looking site, lots of water..... now where did I put my water wings


Posted : 16/10/2011 10:10 pm
1942, and yet those naval infantry are wearing post 1943 uniforms... oops.
Edit: Actually, I'm confused now... they have Western style collars and shoulder boards... hmmm... One of those intermediate periods?
Posted : 17/10/2011 7:13 am
Ah, well-spotted, Yith - this is, in fact, from the official Soviet photo shoot of the battles. Which was staged a year later, obviously.

You've got nothing to ein, zwei, drei, vier
Posted : 17/10/2011 8:32 am
1942, and yet those naval infantry are wearing post 1943 uniforms... oops.
Disclaimer: Actual naval infantry may differ from those pictured
I'll be posting more details on uniform requirements for the Russkies
Topic starter
Posted : 17/10/2011 8:38 am
looks brill,i've only one slight worry
... who's going to have to lug the thor about

and are the russian naval soldiers going to be fielding anti tank rifles like the picture
armoury
m1a1 Thompson,sten mk2,mp40,stg44,sterling,mk2 bren gun,lee Enfield no4 mk1,Mauser Kar98, Walther ppk,smith and Weston m10 and Mauser m712
Give me a big enough hammer and a place to stand and I could fix the world.
i'll kill a man in a fair fight or if i think he's going to start a fair fight or over a woman or.......
a problem shared is a problem halved ,but an advantage shared is no advantage at all
if a job's not worth doing then its certainly not worth doing well




Posted : 17/10/2011 4:59 pm
Thor is self-propelled, Dadio. However, we are having difficulty sourcing the 600mm BBs required...

You've got nothing to ein, zwei, drei, vier
Posted : 17/10/2011 6:52 pm
It's also ever so thirsty on green gas.
Topic starter
Posted : 17/10/2011 6:55 pm
hmm... maybe propane and bowling balls,you did say helmets were compulsory
armoury
m1a1 Thompson,sten mk2,mp40,stg44,sterling,mk2 bren gun,lee Enfield no4 mk1,Mauser Kar98, Walther ppk,smith and Weston m10 and Mauser m712
Give me a big enough hammer and a place to stand and I could fix the world.
i'll kill a man in a fair fight or if i think he's going to start a fair fight or over a woman or.......
a problem shared is a problem halved ,but an advantage shared is no advantage at all
if a job's not worth doing then its certainly not worth doing well




Posted : 17/10/2011 8:26 pm