PPS K98s pics added. £250
Pics of our new airsoft K98s. The woodwork on these is stunning, the company that makes them has really nailed it. Metal and wood construction. Bolt can be removed like the real thing. Mag fed, Gas powered. 380fps £250. Valid deffence required.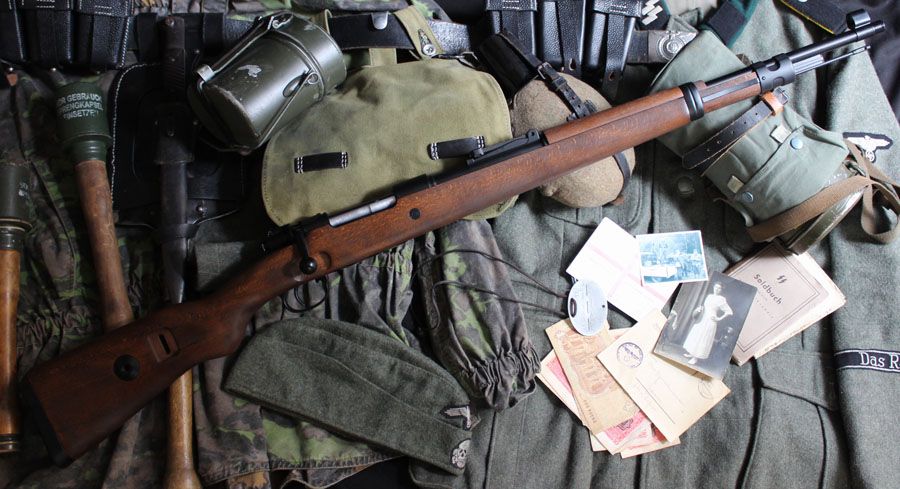 Posted : 01/05/2015 10:20 pm
Price dropped to £245 after looking at other retailers prices. Price includes delivery.
Posted : 02/05/2015 10:27 am
You wouldn't be planning on selling spare magazines would you? Seems to be a bit of interest in the forum (me included!) & at the mo then only options are importing from the Far East!
Posted : 04/05/2015 2:28 pm
I'll see if we can get some
Posted : 04/05/2015 6:24 pm
1 left in stock ready to be posted straight out. Also 3 mags left in stock.
Posted : 27/05/2015 7:46 pm
3 more on their way to me. £250 posted out.
Posted : 22/08/2015 2:06 pm
Do you have a contact with PPS that would allow you to order spare parts?
Posted : 22/08/2015 3:42 pm
Posted : 22/08/2015 5:46 pm
The bolt end. The part that has the guides on both sides and goes over the nozzle.
Posted : 22/08/2015 7:10 pm
Do you have any left?

Gott mit uns - Yeah got mittens mate
Heia Safari - http://www.heiasafari.com/
Posted : 15/12/2015 10:47 pm
Hi mate.
I'm after a couple of spare green gas mags if you can get them?
Posted : 26/02/2016 8:42 am
Are these still available?
Posted : 26/02/2016 11:34 pm
What do you need?
Hi Dog Green,
Just joined this forum after seeing this thread haha,
I was looking at one of these rifles on Airsoft World but it went out of stock before I got my UKARA license registered.
I am registered now though and on the database. I would be interested in buying one of these from you in the future if you are still offering them. I can send you my details and UKARA number by PM.
Regards,
Joseph
Posted : 02/03/2016 12:46 am