[Sticky]

Fallschirmjäger Questions.
I Looked at the ones epic have for £42 but as bunker says the colour isn't right, youd be better of saving another £20 and grabbing the pair form Sturm/Miltec they also have listed


Hi guys,
Something tells me this colouration is wrong, but who knows, maybe this is some variation I'm not familiar with.
In case it isnt obvious, this is really dark blue, I actually thought I had gotten a Union civil war hat instead when I was opening the package. I've got an m38 and a fliegerbluse and they are a much lighter blue.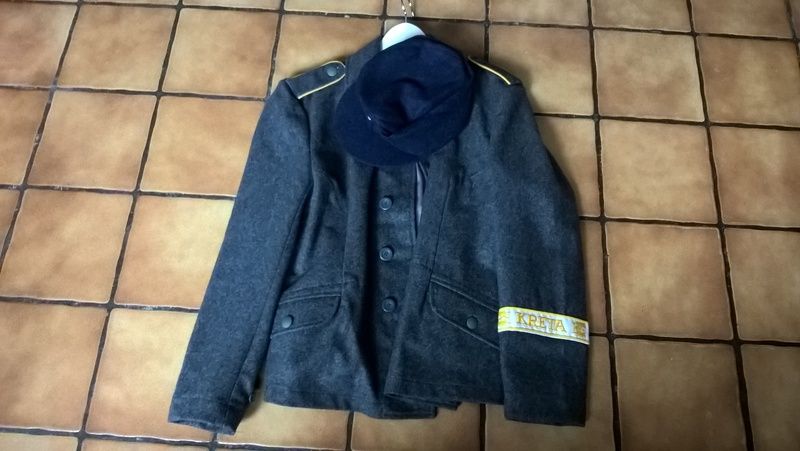 Uploaded a picture that gives a comparison now; sadly, Nick, it doesnt match my fliegerbluse
That's very Blue! should be the same colour as your flieger


The colour of wool differed so much during the war . Some tunics in the Heer were brown to a stone grey. I would say it looks more accurate having different colours

Gott mit uns - Yeah got mittens mate
Heia Safari - http://www.heiasafari.com/
As bunker says there was variation and certainly no one would stop you from playing if you wore it but if it was me I'd send it back.
Epic sell correct ones


My flieger, sidecap and LW trousers are all different shades of blue grey. Can't say it has ever bothered me that much.
If you want to dull it down, leave it outside in the rain and sun for a few weeks.
Cheers
Martin
"Mistakes in the initial deployment cannot be rectified" Helmuth von Moltke
Toys: AGM MP40, Cyma M1A1, TM M14/G43/SVT40, TM VSR/K98, SnS No. 4, ASG Sten, Ppsh.










Okay, after the cap I decided to have some fun with paint.
Now dont worry, its a scrapped helmet, so nothing lost. My good one gets a layer of feldgrau most likely but I saw the paint and just had to try this.
What do you think about this variation of 'Fallschirmjager Grun'?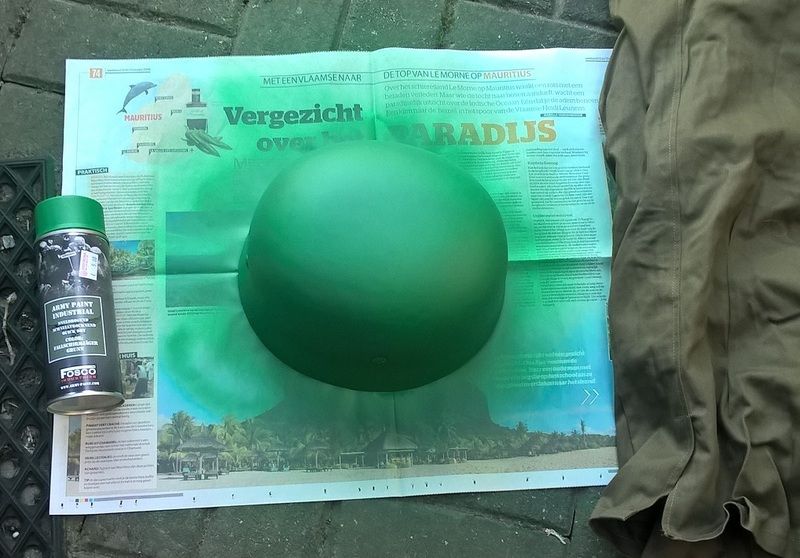 I definitly had a good laugh
Wow....


Hello!
Can anybody help me find FJ jump boots type 2 size 42 (size 8 )? No EU shop has them except few have them only in size 41 (size 7).
Thx
My armory: MG42, MP40, StG44, G43, M38A, P08, P38, Mauser C96, M1 Garand, M1 Carbine, Colt 1911, Webley Mark VI, Sten Mark II.