[Sticky]

Feedback and photo thread
Hello everyone,
Again thanks for all the guys for your support makes the putting on of games really worthwhile when your have a group of players that totally tune into the game.
Having spoke to everyone possible and being a bit more on top of the game in the field there was no issue at all with any game play no moans or gripes etc. so again a big thanks out to all the players for that.
Thanks to Tony for his support for the site it really does get better every time I go there and really deserves to have a bigger game played on it.
Thanks to the rest of the organising team for the effort put into the event.
I think kudos goes to the soviet guys although outnumbered for the day you gave 100% all the way through and never got down hearted, and to be honest with Gareth shouting and urging you on how could you not

We will be going on a recruitment drive for next year so hopefully numbers will be a bit more even for the next one.
Hopefully you all enjoyed yourselves and I hope to see you all at next years game.
NOT ONE STEP BACK!-- attachment is not available --
Topic starter
Posted : 18/10/2015 8:36 am
Good news everyone, Hans the downed German pilot is now safely back at HQ being cared for by Doctor Red and Nurse blue!-- attachment is not available --
Posted : 18/10/2015 9:55 am
A big thanks to Kie, Gareth, Tim and Martin, for another great day, and to Tony for the use of a very historic site. Great spirit and team work from the red brigade, and from the opposing forces fighting the inevitable loosing battle
. The site was vast which meant we kept getting lost
and struggled to find our parachute objectives, but the game play was good, always on the go, and a good mixture of defence and attack. Highlight?, Gareth's rousing shouts, particularly "give up Germans, we will overcome you, we have Jude Law"
, low point?, a grenade going off, during the final flag charge, an inch from my arse while lying dead
and trying to explain to my wife what the shrapnel wounds were. She now thinks airsoft is either very dangerous or very
.
Didn't get any photos of the game, but took this one on the way home on what was the main runway of the site, very poignant when you think of the fact that they died so we could "play".
-- attachment is not available --
German







Russian


British




Japanese

Posted : 18/10/2015 12:00 pm
I was and still am absolutely gutted that I missed this game. Looks like you all had a great day.
Fingers crossed for another Russian game next year.
Regards,
Ralph




Posted : 18/10/2015 1:02 pm
Massive thanks to the organisers for putting on another successful event - was great to get back to the Eastern Front and excited to hear that more are planned for 2016! The organisation was top drawer, the rules worked really well (especially the ammo limits that definately encouraged rifles in the field, and the medic rule) and you made really good use of a challenging site (the slog through the woods to try and find Hans was knackering!). First class play by all the players, as said yesterday I didnt hear any moaning all day on either side.
Well done to our brave Russian foe, your final charge required balls the size of Belarus...just glad it was you guys and not us!
Finally, big thanks to my German kamerades, thought we all worked well together in our Zugs and ultimately held back the counter attack from the bolshevik hordes.
Till the next one chaps!
Posted : 18/10/2015 1:10 pm
Good news everyone, Hans the downed German pilot is now safely back at HQ being cared for by Doctor Red and Nurse blue!
I would have paid money to see any faces of people who passed you on your way back and looked over into your passenger seat!
Topic starter
Posted : 18/10/2015 2:16 pm
Thanks one and all for a great day. It was good to see the Russians taking the field with the back up of their ever shouting Commissars
Game play was good ammo limits making you think when to fire and when not too and the Russian charge rules were really in keeping with the period, but I echo better them charging than me
Thanks to all the organisers again for the hard work not just on the day but I know how much goes into putting on a game many months before.
Thanks to Tony for the site looking forward to a summer one with camping




Posted : 18/10/2015 3:54 pm
Many thanks to all the players who made such a good day of it, and to my fellow organisers. The game virtually ran itself as everyone just went off and did sensible things. The roads kept us (mainly) on track, but it was very easy to get totally lost once off the paths. It was blind luck we stumbled on one of the supply crates in the woods, and then there was a lot of bimbling around as we searched the area , the Russians arrived as we were loading the pilot onto his stretcher. The bombardment mission was nailbiting as we tried to clear the road for the gun to move up, and the final flag charge was above and beyond heroic. Urrah!
What was really inspiring was seeing people move and behave as if they were soldiers, and the fight in the cornfield was an added bonus.
A few snaps.
Cheers
Martin
-- attachment is not available --
-- attachment is not available --
-- attachment is not available --
-- attachment is not available --
-- attachment is not available --
-- attachment is not available --
"Mistakes in the initial deployment cannot be rectified" Helmuth von Moltke
Toys: AGM MP40, Cyma M1A1, TM M14/G43/SVT40, TM VSR/K98, SnS No. 4, ASG Sten, Ppsh.











Posted : 18/10/2015 3:55 pm
Nothing new to add other than my thanks to everybody involved in both organizing and playing ,a well run and very sporting day ,I'm glad it was not me who had to do a flag charge that late in the day !
armoury
m1a1 Thompson,sten mk2,mp40,stg44,sterling,mk2 bren gun,lee Enfield no4 mk1,Mauser Kar98, Walther ppk,smith and Weston m10 and Mauser m712
Give me a big enough hammer and a place to stand and I could fix the world.
i'll kill a man in a fair fight or if i think he's going to start a fair fight or over a woman or.......
a problem shared is a problem halved ,but an advantage shared is no advantage at all
if a job's not worth doing then its certainly not worth doing well




Posted : 18/10/2015 5:13 pm
A few more:
The glorious Red army move to the front:

The calm before the storm: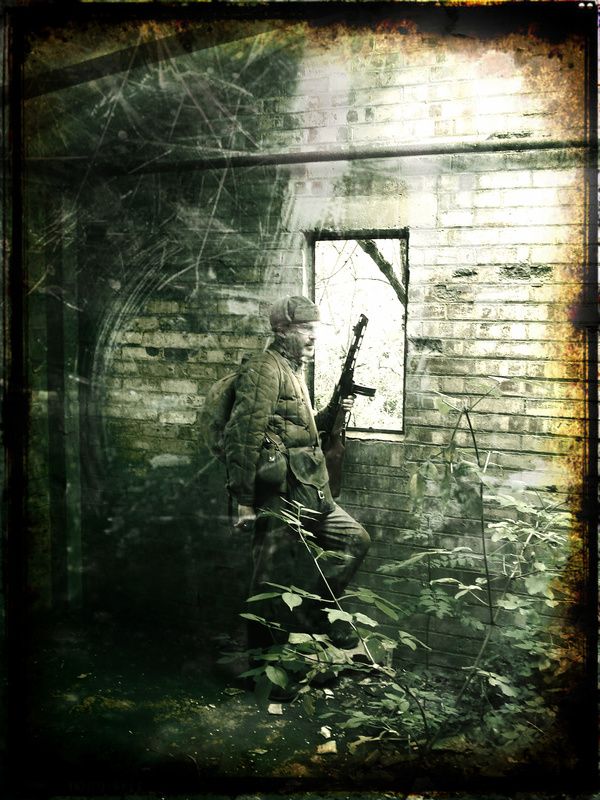 Forever watchful NKVD:

The German advance: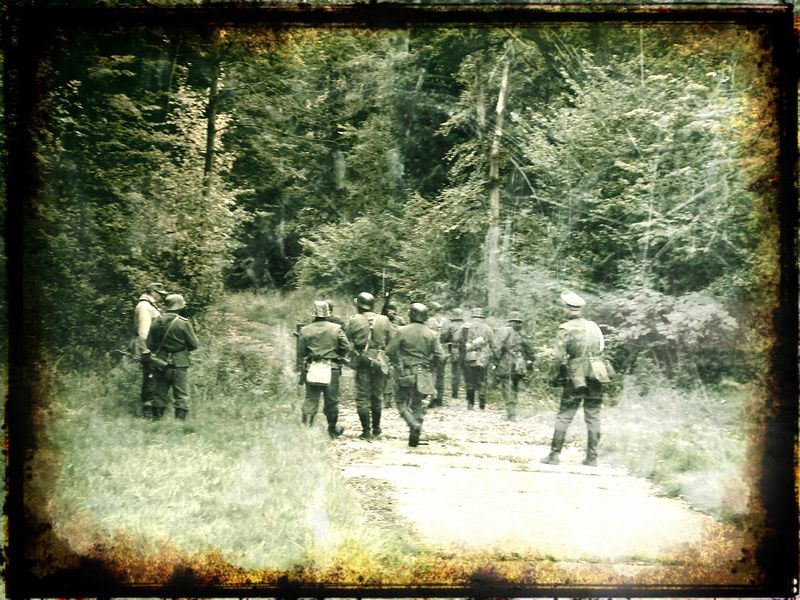 But having to have eaten their mules due to the shortages on the front the krieg is not as blitz as elsewhere:

Topic starter
Posted : 19/10/2015 7:50 pm
great day as usual guys. Everything went smoothly I think. It's a great bunch of guys who play. Thanks to everyone especially the organisers and the plucky outnumbered Russians who put up an awesome fight . The flag charge game was brilliant.
Posted : 22/10/2015 5:49 pm