Another G43-alike build
Hi all. This build was mainly inspired by the new short m14 mags by MAG (60rounds). I was bored and found a very cheap M14 for sale and i thought i'd go ahead and build a G43-alike. At first, i wanted to try to build an accurate replica of the G43, but because i couldn't find anyone that could make a stock from scratch for me (repro g43 wood stock will not be feasible), i just decided to build a cheap stopgap G43.
This started out as a Cyma full length M14. Slightly reshaped the stock to look more G43-ish. Will continue reshaping. Carved out a top handguard out of scrap wood. Cut down the receiver until i had only the magwell and barrel attachment.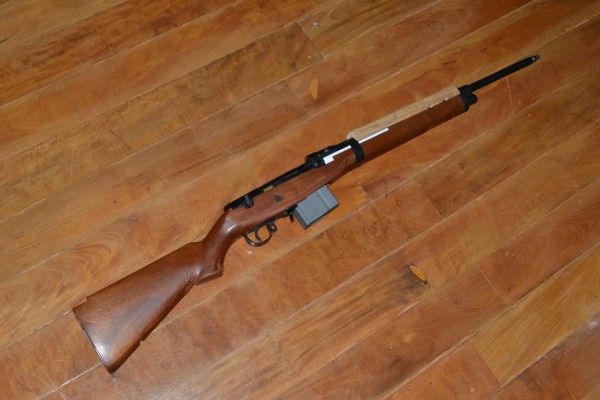 Next, i actually made use of the plastic M14 top handguard to make the rear sight base and the receiver. With Sintra PVC board for details.

Not an exact replica and not meant to be one. Again, just a stopgap until i have the means and materials to build a much more exact model.
More to come.
Topic starter
Posted : 22/02/2013 6:29 am
Update:
A little more work on the externals. Charging handle from a spare AGM sten shell. Cut down repro g43 front band. "main spring" made of aluminum wire.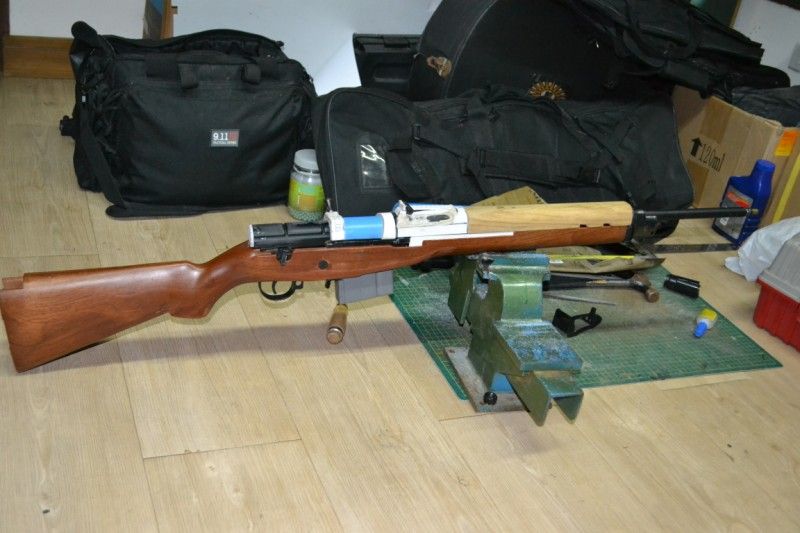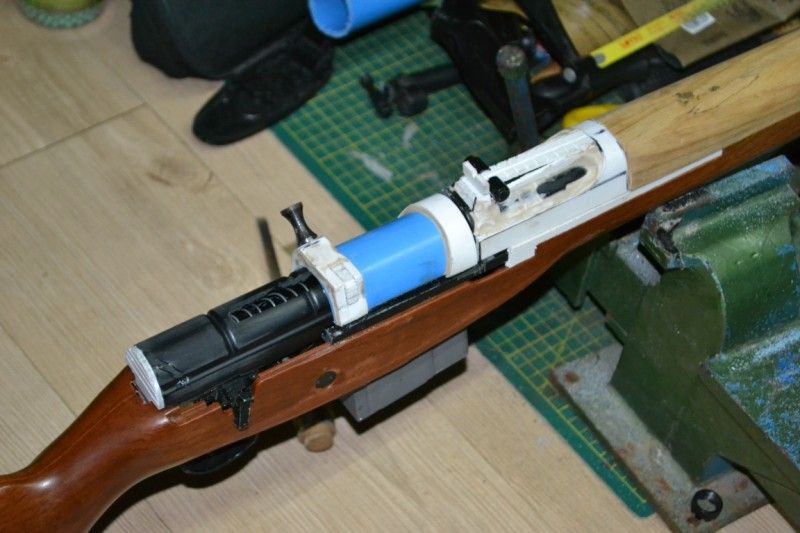 Topic starter
Posted : 25/02/2013 1:20 pm
Updates:
Modifying the stock: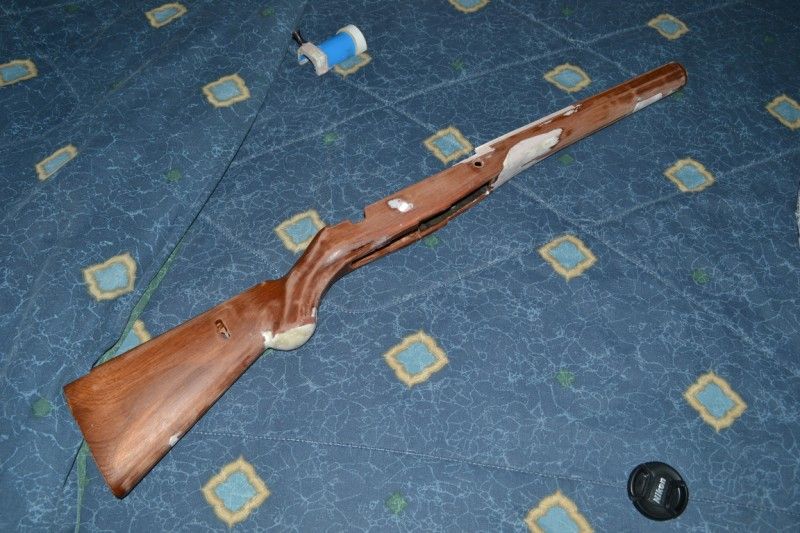 Front sight: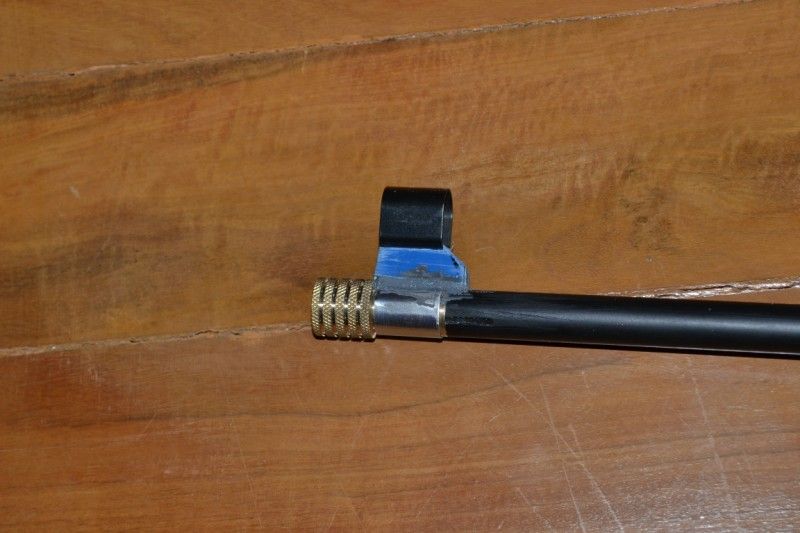 Aaaaaand it's done: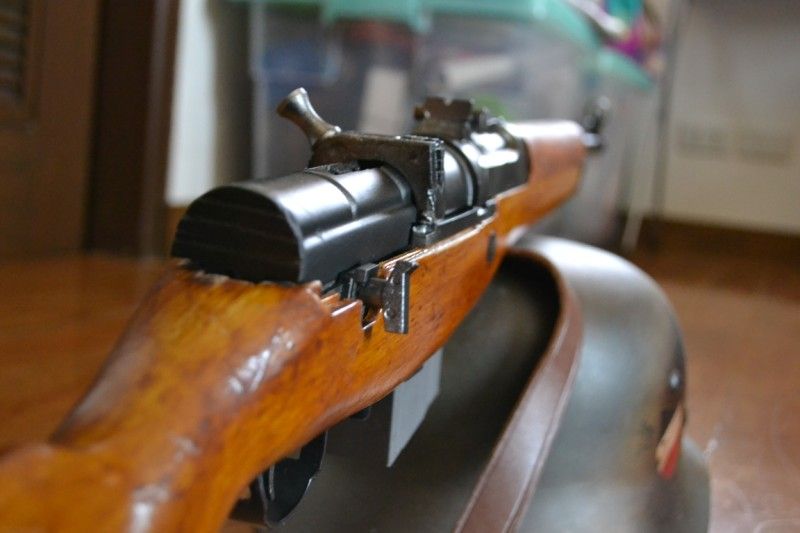 Topic starter
Posted : 04/03/2013 12:48 pm
looks awesome mate. been toying of the idea of doing a 43 this way and now i have seen how good it has worked out then it makes me all the more keen. excellent work buddy
Posted : 04/03/2013 11:22 pm
Very good mate!



Posted : 04/03/2013 11:32 pm
Thanks! Been waiting for someone to build a successful accurate AEG representation but judging from past efforts, it would take skills, funds, and access to parts that i just don't have. So i decided to go the easy way but refine it a little. It didn't turn out too bad and cost very little too.
Topic starter
Posted : 05/03/2013 12:36 am
Looks great
Posted : 05/03/2013 8:41 pm
looks very good
time to source another M14
Posted : 06/03/2013 6:04 pm